Andrew Meredith
Andrew Meredith is an award winning interiors and architectural photographer working in London. Shooting editorial and commercial commissions for high-profile clients such as Selfridges, Google, Frame Magazine, Burberry, Hermes, Chanel, Elle Décor Italia, Interior Design and Esquire.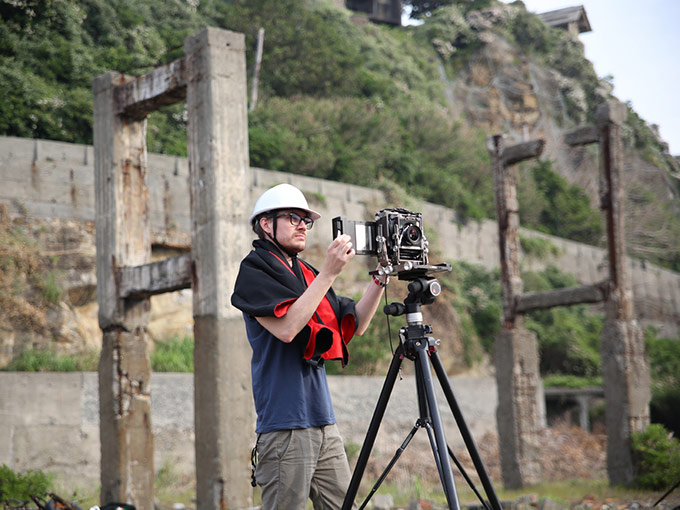 Andrew studied Photography at Falmouth College of Arts, graduating in 2002 with Honours. Soon after, he moved to London working as an assistant to other photographers, before quickly progressing to shooting independently. Building up a strong portfolio for regular clients in the UK and worldwide.

Andrew's editorial and personal projects have also gained his photography high-profile recognition from industry press. He was awarded 'Best in Book' in Creative Review's Photography Annual for his Slaughterhouse series. His third project to be featured in the annual. Shortly after, Andrew's first solo exhibition opened in 2010 at Riverside Studios, London, and later transferred to London's famous Truman Brewery. The exhibition featured a selection of images from Excursions, a project showcasing images captured while traveling in South America.


Awards:
2009 2 Bronze awards in the International Aperture Awards for 'Excursions : Havana'
2009 Project category winner in Creative Reviews Photography Annual for Model Villages
2009 Editorial category Best in Book winner in Creative Reviews Photography Annual for The Slaughtermen
2009 Shortlisted for the Rhubarb Rhubarb Bursery for 'Excursions : Chile'
2009 Longlisted for the British Journal of Photography's Project Assistance Award
2008 Longlisted for the Terry O'Neill Award, Independent Photographers Gallery
2008 Longlisted for the British Journal of Photography's Project Assistance Award
2008 Advertising category winner in Creative Reviews Photo Annual 2008
2002 Nominated for the Thomas Gower Memorial Photographic Award


Exhibitions:
2013 SALON'13 Group Exhibition, Photofusion Gallery, London, Dec 13 – Jan 14
2012 SALON'12 Group Exhibition, Photofusion Gallery, London, Dec 12 – Jan 13
2012 Nikon In-Frame 'best of 2012' exhibition, Getty Images Gallery, London
2012 Rhubarb Rhubarb, The Gathering, Group Exhibition, Diemar/Noble Gallery, London
2010 'Excursions' exhibited at the Photomonth Exhibition, The Old Truman Brewery, London
2010 'Excursions' solo exhibition at Riverside Studios, London. June – July 2010
2009 Exhibiting at Selfridges Centenary Exhibition, Selfridges Ultralounge
2008 AMPS08 Group Exhibition, Photofusion Gallery, Nov 08 - Jan 09, London
2008 Innovation and Ideas Group Exhibition, PM Gallery, London
2003 Princes Trusts Emerging Talent, Group Exhibition, The Old Truman Brewery, London
2002 'Free-range' The Old Truman Brewery group exhibition, London
2002 Falmouth College of Art graduation exhibition, Falmouth, Cornwall